_____________________________________________________________________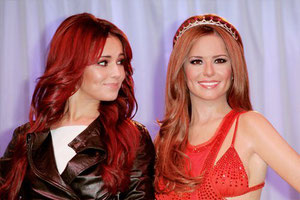 _____________________________________________________________________
Vous le savez, Cheryl aime faire des reprises. De Vanessa Carlton, sur MLR, à Owl City en passant par Snow Patrol (à voir dans les Vidéos), elle chante les titres qui l'inspire.
Mais aujourd'hui, Cheryl est une référence.
Elle-même connait diverses reprises de ses chansons.
_____________________________________________________________________
Alors que "Parachute" va faire prochainement l'objet d'une reprise par la troupe de Glee, savourez celles de:
- "Fight For This Love"
par Alexis Jordan / The Wanted / Al Lewis / Vampire Weekend / Biffy Clyfo. 
- "Parachute"
par Jemma Pixie Hixon / Selena Gomez & The Scene / Ryan Davies / Ingrid Michaelson.
- "3 Words"
par Delphic.
- "Promise This"
par Adele.
- "Call My Name"
par Plan B / Angel / Jemma Pixie Hixon.
_____________________________________________________________________